Chaos Group V-Ray Next for 3ds Max
The next generation of rendering
V-Ray Next Scene Intelligence delivers faster ray tracing, cleaner sampling, and more accurate rendering. That means you work smarter — not harder — by automating steps that used to take up valuable time.
---
Highlights
QUALITY
V-Ray comes with all the lighting, shading, and rendering tools you need to create professional, photoreal imagery and animation.
POWER
Built to handle your biggest projects and your toughest scenes. Render anything and everything with V-Ray.
SPEED
Spend less time waiting and more time being creative. Deliver your best work and never miss a deadline.
CREATIVE CONTROL
V-Ray puts you in the driver seat. You're in control. With V-Ray's versatile features, you can choose the best approach for your scene.
SMART INTEGRATION
Work the way you want – without interruption. V-Ray's seamless 3ds Max integration keeps your workflow fluid and smooth.
AN INDUSTRY STANDARD
Independent artists and top studios choose V-Ray every day to create world-class designs and visual effects.
Purchase Additional Render Nodes Here
For V-Ray for 3ds Max rental options, click here.
What's New in V-Ray Next
V-Ray Next for 3ds Max, update 2
V-Ray Next for 3ds Max, update 2 introduces V-Ray IPR enhancements and V-Ray GPU updates to improve your workflow and let you quickly optimize your scenes. It's now easier than ever to render efficiently with Memory tracking reports and Debug Shading in IPR.
V-Ray Next for 3ds Max, update 1
V-Ray Next for 3ds Max, update 1 includes a brand new Viewport IPR for quicker interactive rendering workflows. Work faster and create even better-looking images with features such as more accurate lens effects, as well as a host of GPU rendering improvements.
WORKFLOW OPTIMIZATIONS
V-Ray for 3ds Max, update 2 adds IPR updates, Debug Shading and a new Memory Tracking report for textures and objects, allowing you to save time and optimize your scenes.
V-RAY GPU BOOST
Boost your render time with the latest V-Ray GPU updates, including the popular alSurface shader for skin and VRayDistanceTex map.
SMARTER EFFECTSSpice up your projects with the V-Ray Toon material to create non-photorealistic, cel-shading effects. Or take advantage of the new Dust and Scratches lens effect to simulate real-world camera styles.
---
Key Features:
Rendering
CPU, GPU & HYBRID RENDERING
Powerful CPU and GPU rendering built for the demands of high-end production. V-Ray GPU CUDA renders on CPUs as well as GPUs to take full advantage of all hardware.
GPU BUCKET RENDERING
Faster multi-GPU performance on workstations and distributed rendering, plus added support for Cryptomatte render elements.
POWERFUL SCENE INTELLIGENCE
Automatically analyzes your scene to optimize rendering so you'll get the best quality quicker than ever before.
NEW VIEWPORT IPR & IMPROVED INTERACTIVITY
Keep working while you render with the new viewport IPR. Interactivity in V-Ray IPR on the CPU is now faster and supports atmospheric effects.
V-Ray Denoiser
Automatically remove noise and reduce render times by up to 50 percent.
NVIDIA AI DENOISER
Instantly remove noise while rendering. Based on AI-accelerated denoising technology by NVIDIA.
RESUMABLE RENDERING

You can stop your render at any point and pick up where you left off.
CHAOS CLOUD SUPPORT
Improved V-Ray Scene export adds support for more features when rendering on Chaos Cloud.
---
Lighting & Illumination
ADAPTIVE DOME LIGHT
Faster, cleaner and more accurate image-based environment lighting. Up to 7x faster than before!
ADAPTIVE LIGHTS
This new algorithm dramatically speeds up rendering in scenes containing many lights.
GPU DISPERSION
Now available in V-Ray GPU, render highly accurate light refractions that split into their component colors.
LIGHTING ANALYSIS TOOLS
Accurately measure the light levels in your scene using the new lighting analysis tools.
GLOBAL ILLUMINATION
Choose from several global illumination options – exact, approximate or a hybrid of both.
ACCURATE LIGHTS
Simulate any type of natural, artificial, or image-based lighting with a wide range of light types.
---
Camera & Optical Effects
NEW DUST AND SCRATCHES LENS EFFECTS
Simulate real-world camera lens effects with procedurally generated Dust and Scratches.
NEW LENS EFFECTS
New glare and bloom lens effects have been fully redesigned to be faster and more accurate than ever.
ROLLING SHUTTER
Emulate the warped motion blur effects common in digital video and cell phone cameras.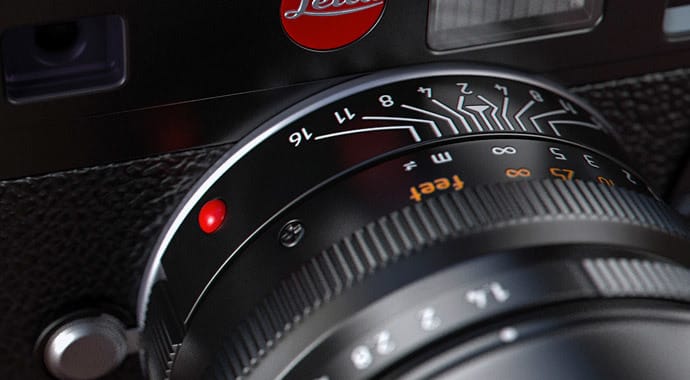 POINT & SHOOT CAMERA
Perfect renders are as easy as taking a snapshot with new Automatic Exposure and White Balance settings.
INTERACTIVE LENS EFFECTS
Instantly add GPU-accelerated glare and bloom for added photorealism. Fine-tune lens effects interactively while you render.
PHOTOREALISTIC CAMERAS
Real-world camera controls let you work like a photographer. Render images with detailed depth of field and cinematic motion blur.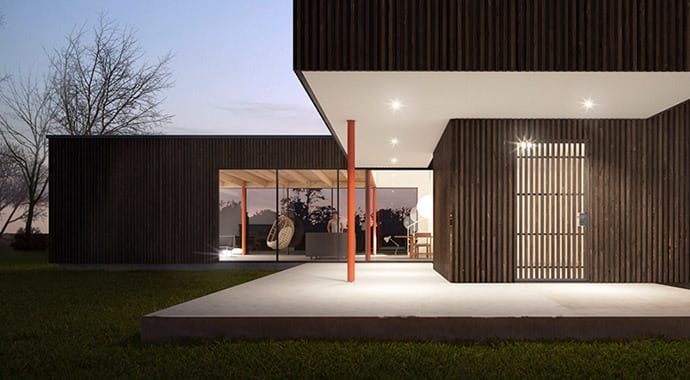 VIRTUAL REALITY
Experience your project in virtual reality. Create content for popular VR headsets with 6×1 cubic and spherical stereo camera types.
---
Materials
PHYSICAL HAIR MATERIAL
Render more realistic-looking hair with accurate highlights and melanin color controls.
GLINT & GLITTER HAIR CONTROLS
The V-Ray Physical Hair material adds new Glint and Glitter controls for even better highlights.
METALNESS
The V-Ray Material adds support for PBR shaders with new Metalness reflection controls.
V-RAY SWITCH MATERIAL
Apply several materials to the same object and select the one you want at render time.
V-RAY PLUGIN MATERIAL & TEXTURE
Load any texture or material that's available in V-Ray Standalone and render it in V-Ray Next.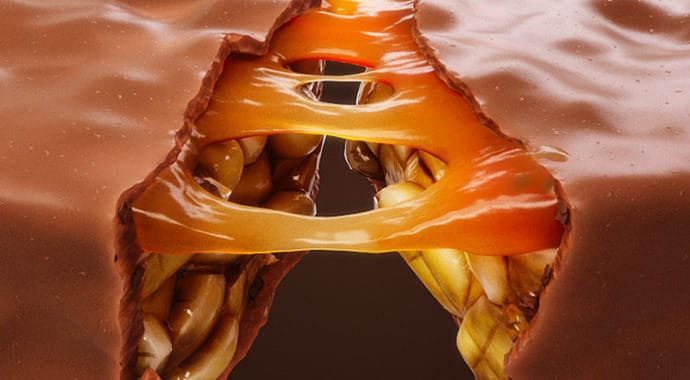 PHYSICALLY-BASED MATERIALS
Create any type of physical material. From multilayered car paint to accurate subsurface scattering, you can make any material imaginable.
ALsurface MATERIAL
General-purpose shader by Anders Langlands includes built-in SSS controls; popular for skin.
GLOSSY FRESNEL
New, physically-accurate reflection model.
VRSCANS MATERIAL LIBRARY SUPPORT
650+ scanned materials. Import and render directly in V-Ray.
---
Textures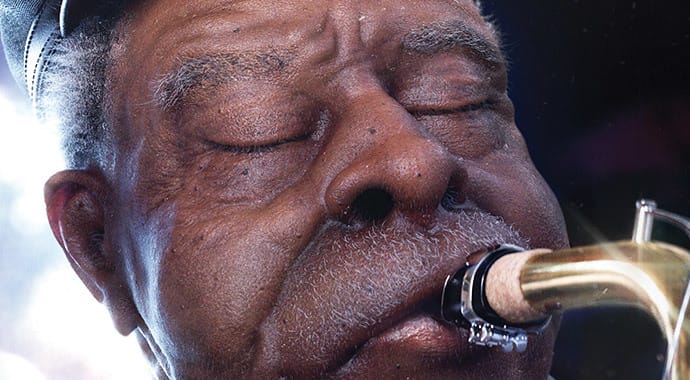 MEMORY EFFICIENT TEXTURES
Work with production-ready, multiresolution tiled textures from your favorite applications, like MARI, Mudbox and Zbrush.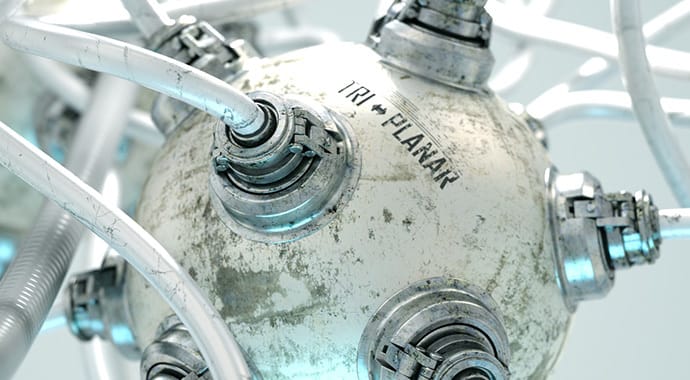 TRIPLANAR MAPPING
Quickly apply seamless textures without UVs.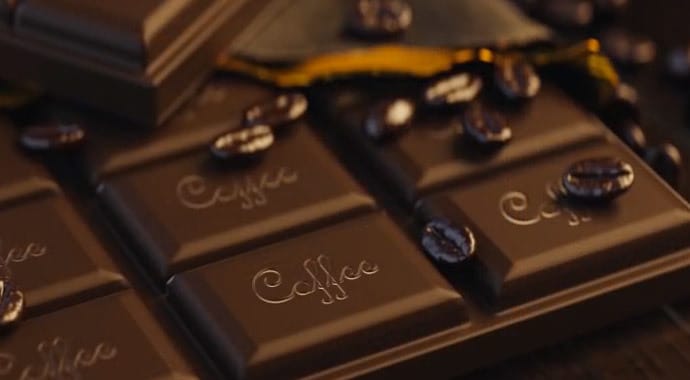 ROUNDED CORNERS
Generate perfectly smooth edges at render-time with no extra modeling.
---
Geometry
LAYERED ALEMBIC WORKFLOW
Efficient handling and support for Alembic 1.7, with layers.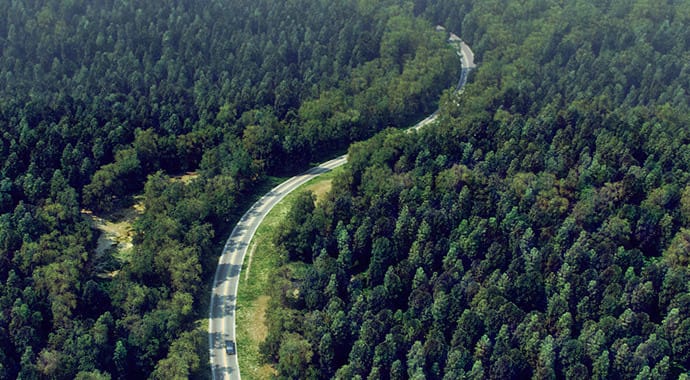 PROXY GEOMETRY
Render massive scenes with proxy objects. V-Ray proxies efficiently replace complex scene geometry and load only at render time.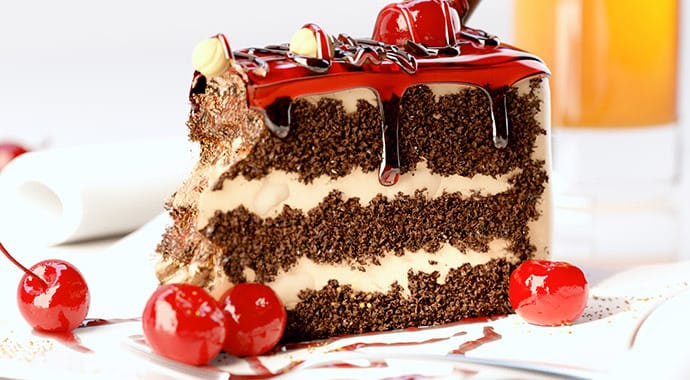 CLIPPER W/ RENDER-TIME BOOLEANS
Create complex cutaways and sections using any mesh object.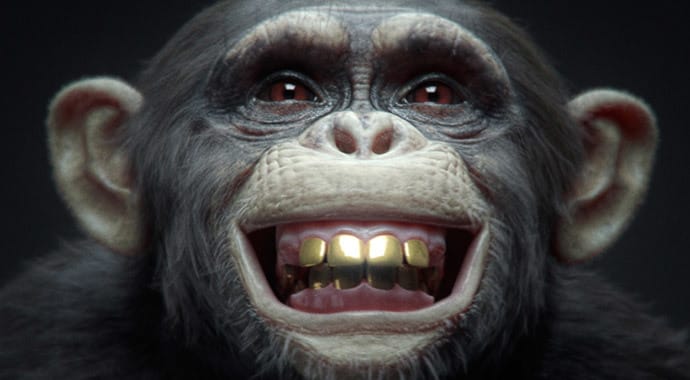 HAIR & FUR
Render realistic hair efficiently and flicker-free. V-Ray includes procedural fur, optimized hair shaders, and supports 3ds Max Hair&Fur, HairFarm and Ornatrix.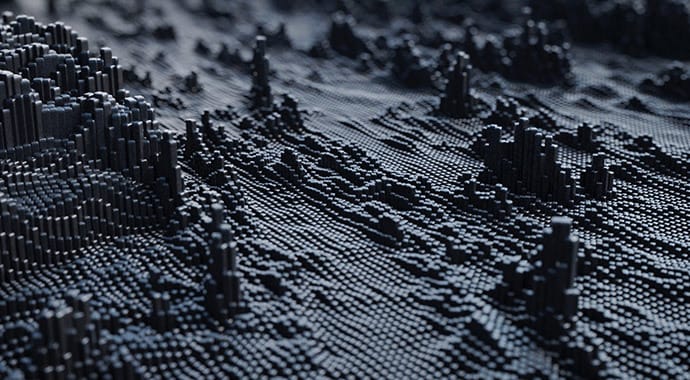 SPECIALTY GEOMETRY
Create unique geometry like infinite planes, metaballs, and isosurfaces, particles and object cutaways with render-time booleans.
---
Atmospheric & Volumetric Effects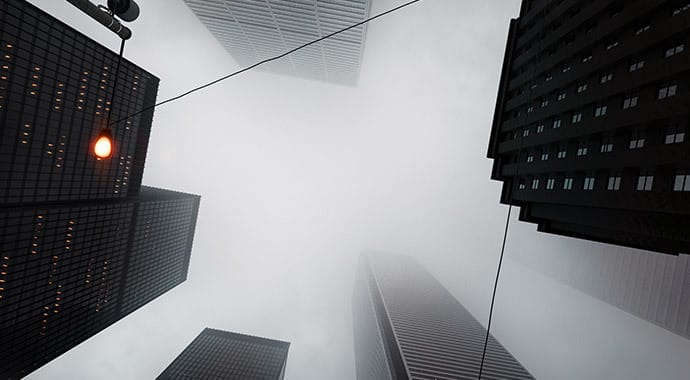 VOLUME RENDERING

Render fog, smoke and atmospheric effects that respond correctly to light. Bring in volume grid caches from Houdini, FumeFX and Phoenix FD.
GPU VOLUME RENDERING
V-Ray GPU now supports the blazing-fast rendering of volumetric effects like smoke, fire, and fog.
GPU FAST FOG
Faster, better sampling of environment fog helps you quickly add depth to any scene with V-Ray GPU.
AERIAL PERSPECTIVE
Simulate natural looking skies with realistic atmospheric depth.
---
Render elements
RENDER ELEMENTS
Choose from nearly 40 unique beauty, utility and matte passes to give you more control over your rendered images in compositing.
IMPROVED LIGHTING RENDER ELEMENTS
Improved lighting passes provide consistent, artifact-free results independent of light sampling, as well as better support for the Adaptive Dome Light.
FULL LIGHT SELECT RENDER ELEMENT
Now with full support for GI, reflections, and refractions for accurate light mixing in post.
CRYPTOMATTE
Automatically create ID mattes with support for transparency, depth of field, and motion blur.
---
UX & Interoperability
V-RAY FRAME BUFFER
Review, analyze and post-process your renders directly in V-Ray's advanced frame buffer. You can be sure your images will match your final output.
MULTI-LANGUAGE TOOLTIPS
Tooltips are now in multiple languages: Japanese, Korean, Russian, Italian, Portuguese, and Spanish.
CLOUD RENDER CHECK
Checks your scene to see if it's ready to render on the cloud with Linux and V-Ray Standalone.
ENHANCED COLOR CORRECTIONS
VFB color corrections (incl. Background and LUT) can be saved with the final render as raw .vrimg or OpenEXR files. LUT strength can also be controlled.
Description
Licensing details
The upgrade to V-Ray Next for 3ds Max will allow customers to use either V-Ray Next for 3ds Max or V-Ray 3.0 for 3ds Max.
V-Ray 3 Workstation for 3ds Max licenses will work with V-Ray Next Render node licenses so clients who use V-Ray 3 for 3ds Max (or other platforms) can render with V-Ray Next Render node licenses.
For more information, please refer to V-Ray Next for 3ds Max Compatibility Diagram below:
---
Toolfarm can only sell Chaos Group products to customers in North America (Canada, USA, Mexico). If you're outside of North America, please visit Chaos' website to purchase or find a reseller.
System Requirements
Processor
Intel® 64-bit or compatible processor with SSE4.2 support
RAM
4 GB RAM and 4 GB swap minimum – recommended 8 GB or more RAM, 8 GB or more swap file
Operating system
Microsoft® Windows® 7 (SP1), Windows 8.1, or Windows 10 Professional operating system
3ds Max
3ds Max 2013 or later, 64 bit versions only
USB port
Required for hardware lock, preferably USB 2.0
TCP/IP
Only IPv4 is supported. IPv6 is currently not supported.
License Server
Change Log
V-Ray Next for 3ds Max v4.30.01
Date – Dec 19, 2019
Download – Build 4.30.01
Modified features
---
V-Ray
Print a warning when having memory frame buffer disabled and no output directory set
.vrscene exporter
Export Check for missing assets option
Installer
Update Chaos License Server to 5.3.0 if needed
Bug fixes
---
V-Ray
Artifacts with the Adaptive dome and trace sets
Bitmaps are not loaded for VRayInstancer in IPR if its source object is hidden
Thousands of warnings for invalid geometric normal flood on geometry shaded with hair material
V-Ray GPU
Bitmaps are uploaded on every IPR update
Crash in IPR with On-demand mip-mapping mode when a Bitmap is linked to VRayMtl's Self-illumination
Crash with RTX in IPR mode when VRayFur source geometry is deleted
CUDA error 700 with UDIM textures for the last tiles
High CPU usage when rendering with RTX on
Incorrect VRaySpecular render element with VRayHairNextMtl (regression since 4.30.00)
IFL textures do not load properly in IPR when OptiX on demand textures are used
Incorrect normals calculation with VRayMtl's Displacement
Show "Camera Map Per Pixel" map as compatible
Square artifacts in specular element in bucket mode with specific scene
Square artifacts with adaptive dome light
V-Ray Light Lister causes IPR to render black in specific scene with Skylight
V-Ray GPU/V-Ray Cloud
VRayALSurfaceMtl General and Diffuse bump maps render the illuminated parts darker
VFB
Main window closes after IPR stop with 3ds Max 2016 and older (since 4.30.00)
VRayHDRI
The "Filter mult" parameter has no effect on bump maps
VRayOrnatrixMod
Crash with motion blur and dynamic tessellation
VRayALSurfaceMtl
No Caustics received when sss mix is set to 1
Artifacts with Adaptive lights and Caustics
---
V-Ray Next, Update 3
Date – Nov 19, 2019
Download – Build 4.30.00
New features
V-Ray
Add a renderer parameter "options_useColorSpaceForBitmaps" that tells all VRayHDRI maps to determine the color space from the file name
V-Ray GPU
Add support for RT cores of NVIDIA RTX cards
Add support for disabled "Memory frame buffer"
Support for Deep EXR output
V-Ray Cloud
Add the Chaos Cloud client app installer to the V-Ray for 3ds Max installer
VRayHDRI
Add a sharp isotropic texture filtering method
Allow UVW coordinates to be controlled through another map
Add a "Filter mult" parameter to control the blur separately when mapping coordinates are taken from another texture
VRayOSL
Add the ability for normal texture maps to be a part of a shading graph in OSL for 3ds Max
VRayVolumeGrid
Added support for Volumetric and Mesh mode rendering of the new TexUVW Phoenix FD channel
vrscene exporter
Export material IDs of materials used in VRayBlendMtl
Modified features
VRayLight
Improved sampling of directional lights
V-Ray
Adaptive dome VRayLight support for Light Cache from file
Add "Animation" and "Still" presets for the Light cache
Change the default values of the Progressive image sampler: Render time – 0; Noise threshold – 0.01
Multi-threaded execution of OpenEXR compression and decompression to improve performance
Update Embree to v3.2.0
Update OpenEXR to v2.3.0
Render Raytrace material as black to mitigate problems with it
V-Ray IPR
Add GI contribution to the Isolate Selected objects in Debug Shading
V-Ray GPU
Implement pre-multiplied Light cache that enables optimization of shading calculations on some scenes
Implement debug shading for selected sub-materials
Improved user-defined shaders (GLSL, MDL etc.) compilation
Optimize mesh transfers to multiple devices
V-Ray Cloud/V-Ray Standalone
Optimize rendering of Multi/Sub-Object material
VRayALSurfaceMtl
Implement bump shadowing
SSS is not computed for materials seen through glossy refraction
VRayStochasticFlakesMtl
Stochastic flakes are not visible through glossy refraction
VRayCompTex
Add "Mix amount" option to control texmap mix ratios
VRayDiffuseFilter/VRayReflectionFilter/VRayRefractionFilter
Remove the "color mapping" option
VRayExtraTex
Add an option to disable lossy DWAA/DWAB compression for a render element
VRayMtl
Rearrange the texmap slots
VRayOSL
Add tooltips on texmap buttons, spinners and combo boxes for shader tweaks
Show shader description and help URL button if either is present
VRayProxy
VRaySamplerInfo
The render element should always be saved with lossless compression
VRayVolumeGrid
Speed up loading of VDB caches by reading their min-max channel ranges from metadata instead of calculating them
Equalize UVW coordinates of Phoenix Isosurfaces with those of the corresponding Meshes
VFB
Add "Save in image" option to OCIO color corrections, to save the corrected image
Add sliders for Lens effects' "Intensity" and "Threshold" parameters
Enable setting of the render region via MAXScript outside the default resolution before rendering
Read the saved window position only for the initial render and use the last valid position afterwards
UI improvements for the VFB Lens Effects panel
V-Ray scene converter
Convert Raytrace maps to VRayColor
Bug fixes
V-Ray
Artifacts and flickering with "Hash map" Light cache in certain situations
Artifacts when using Adaptive dome light and VRayFur with VRayMtl on it
Artifacts with Adaptive dome and VRayToon
Crash in scenes with meshes with Point Cache modifier that are used in Forest Pro in animated mode
Bright spots in VRayGlobalIllumination render element with Falloff map in Shadow/Light mode
Compositing results don't match with matte reflections if "Consistent lighting elements" is enabled
Lighting elements are not propagated through refractions with "Consistent lighting elements" enabled
Matte objects are present in the alpha channel when rendered through refractive objects
Memory tracking "GI" tag replaces "Misc." when rendering with Global illumination
Physical Material with black reflections has dark outlines
The UI menus are active during rendering in 3ds Max 2020
Unhandled exception when having a PF Source with Mapping Object operator
Using camera clipping planes makes the dome light invisible
VRayEdgesTex always draws hidden edges when used as displacement texture
Wrong 3ds Max Render output JPEG image with Test resolution
V-Ray/V-Ray GPU
Artifacts with Adaptive dome light with "affect reflections" disabled
VRayProxy
Wrong defocusAmount denoise element on proxy objects leading to artifacts when denoising
Face/Material IDs are offset with one when loading Alembic files
VFB
Wrong resolution when rendering a sequence with Test resolution and DR
Certain integer render elements are not displayed when loading EXR files
Crash when changing OCIO settings (View transform, Input colorspace) during Viewport IPR
History details comment is drawn over the previous one if changed via MAXScript
The scrollbar in the Color Corrections window hides some of the text
UI is not responsive with ICC color correction during IPR with V-Ray GPU
V-Ray IPR
Crash when adding materials with VRayHDRI to a material library
Crash while scrubbing the timeline with VRayLightMtl in the scene
Crash with VRayOSL shading graph and VRayLightMtl with Direct illumination on
Crash with VRaySky texmap and Hair and Fur
Debug Shading's Isolate Selected mode doesn't work correctly for objects with opacity
Loops on building Light cache in a scene with VRayDistanceTex and Forest Pro
Starting production rendering during Viewport IPR causes endless Light cache phase
Unhandled exception with a Free Light and VRayLightMtl with Direct Illumination
V-Ray GPU
Artifacts when using Metalness with Glossy Fresnel
Artifacts with Adaptive dome when objects are excluded from shadow casting in the light
Artifacts with VRayALSurfaceMtl and Adaptive lights v2
Bounding Box artifacts when rendering a VRayVolumeGrid
Crash with hidden faces on subdivided geometry
Crash during render with volumetrics
Crash on stop during Light cache phase
Crash when cancelling the render for scene with lights include/exclude lists
Crash when using VRayClipper on an object with material containing VRayCurvature map
defocusAmount denoise element is not generated with a standard cameras
Gaussian image filter doesn't match the CPU one
Hidden edges of VRayEdgesTex is always on with VRayProxy
Hidden faces are being rendered during Light cache preview, creating wrong lighting
IPR with multiple GPUs produces CUDA_ERROR_INVALID_HANDLE on stop
Light cache doesn't work with DOF and perspective camera
Nested refractive volumes are rendered wrong
Noisier results with Adaptive lights compared to Light tree
NVLink GPU allocations only done for Dynamic geometry
Optimized distance estimation for geometry heavy scenes
Random crash with tiled bitmaps
Refractions are rendered darker since V-Ray Next, Update 2
Unhandled exception when baking texture of a mesh with degenerate UVs
VRayVolumeGrids are not rendered correctly in VRayNormals render element
V-Ray Cloud/V-Ray Standalone
Extremely slow light cache for scenes with displacement texmaps
Matte reflections are not rendered
VRayALSurfaceMtl
Artifacts around geometries intersections and SSS density scale close to 0
VRayClipper
Holes in the clipped geometry when rendering with motion blur and the clipping mesh has animated skin modifier
VRayDisplacementMod
Cracks with 3D Displacement and Keep continuity
Memory leak with 2D displacement
Tangent Vector displacement mode clamps the texture's X and Y between 0 and 1 regardless of the Texmap min/max values
VRayGLSL
Function vr_textureSize returns (0,0) always
VRayHairFarmMod
Duplicated IDs in VRayCryptomatte element with more than one Hair Generate modifier
VRayHairNextMtl
Artifacts in raw render elements with Consistent lighting elements
Diffuse component should go in it's respective render elements
Shade data is stored in VRayGlobalIllumination when Consistent lighting elements is on
VRayLight
Different specular reflections when rendering directional disc light with V-Ray Cloud/V-Ray Standalone
VRayOCIO
Error in V-Ray messages when creating new instance
No scroll bar in the map color space selector
VRayOrnatrixMod
Some VRayOrnatrixMod hairs have wrong velocity data with "dynamic tessellation"
VRayOSL
Broken OSO bytecode export of a shader via MAXScript
Bucket artifacts with user attributes
Crash in microfacet("ggx") when roughness is greater than 0.0
Crash when detach and reattach a sub-texmaps
Custom shaders cannot access user attributes with V-Ray Cloud/V-Ray Standalone
OSL string mapper widgets should be displayed as dropdown choices
Tooltips for combo boxes and extra texture buttons can become too wide
Tweak's min/max metadata inhibits changing parameter values
Wrong channel index read from the UV attribute
VRayOverrideMtl
Vignetting along concave edges with Light cache and many lights
VRayPluginNode
Crash when rendering with TexSurfaceLuminance
VRayScannedMtl
Crash when loading a scene while the compact material editor open
Difference in the VRayBumpNormals render element when rendering with VRayBumpMtl
VRaySwitchMtl
Crash with undefined sub-material when displacement map is used in another sub-material
VRayToonMtl
Toon effect missing on non-excluded geometry when the excluded object is hidden
VRayVolumeGrid
Displacement scale in Isosurface mode is not the same as in Mesh mode
Empty grids filled with density using the opacity curve render with different density in V-Ray Cloud/V-Ray Standalone
Mesh mode with a 2D scalar Displacement map renders with artifacts
VRayZDepth
Refractive objects are white regardless of the Affect channels value with V-Ray GPU
V-Ray Toolbar
MAXScript error in vrutils.ms when trying to create a physical camera from a camera view without target
.vrscene exporter
Animated FOV on standard cameras is not exported correctly
Crash when exporting Forest Pro multiple instances with the same Surface with Boundary checking set to Edge
Disabled VRayVolumeGrids in Volumetric mode are still exported
Forest Pro object with VRayDisplacementMod is not exported to .vrscene file
Negative displacement through textures is not exported properly
OSL texmaps are flipped with V-Ray Cloud/V-Ray Standalone
Random velocity data is exported for Forest Pro instances when camera is specified
Some VRayMDL asset paths are not exported
Support for animated visibility range of VRayAerialPerspective
The VRayVolumeGrid's "lightsmultself", "gridreduct" and "mbgrid" parameters are not exported to *.vrscene
VFB Color Corrections are exported even when disabled
Wrong UVWs in scenes with OSL
Installer
VRAY4_FOR_3DSMAXXXXX_PLUGINS environment variable should be modified instead of overridden
---
What's new in V-Ray Next for 3ds Max, Update 2
Date – June 05, 2019
Download – Build 4.20.00
New features
V-Ray Cloud
Indirect light select modes support
V-Ray GPU/V-Ray Cloud
Support for Substance 2 maps
V-Ray GPU
Add support for VRayCurvature texture
Support for VRayDistanceTex
VRayALSurfaceMtl shader support
V-Ray IPR
Overlay progress notifications in the Viewport IPR
V-Ray/V-Ray GPU
Debug Shading with various modes during IPR
Hash map based light cache
Native rendering of Corona scatter instances
V-Ray
Add V-Ray memory tracking support
Baking elements support for opacity map when doing projection baking
Implement barycentric mode in the VRaySamplerInfoTex
VFB
Ability to do test renders at lower resolution
Add keyboard shortcuts for mouse actions in IPR
VRayOSL
Implement the 3ds Max OSL shading graph support
VRayToonMtl
Add V-Ray's Cel shader implementation support
VRayVolumeGrid
Add support for V-Ray GPU render elements: VRayNormals, VRaySamplerInfo, VRayZDepth, VRayVelocity, VRayGI, VRayDiffuseFilter, VRayShadows, VRayObjectID, VRayRenderID
Modulate or replace the Fire Opacity with a texture in "Use Own Opacity" mode
Modified features
.vrscene exporter
Disable 3ds Max UI updates to avoid slowdown with animation export due to redrawing heavy scenes
Nozon PresenZ plugin parameters export
Optimize export time with particle systems
Support for pixel aspect ratio
V-Ray Bitmap to VRayHDRI converter
Should be usable through MAXScript
Use maketx instead of img2tiledexr by default
V-Ray Cloud
Add a warning when using VRayAmbientLight and Adaptive Lights
V-Ray GPU
Add UI for resumable rendering with GPU bucket sampler
Add an option to save color corrections for the raw image output
Add support for VRayExtraTex exclude/include lists
Improve Light Linker memory efficiency
Remove OpenCL engine from the UI
Support for multiple map channels for bitmaps in VRayGLSL
V-Ray Toolbar
Add the "Submit to Chaos Cloud rendering" as separate button
V-Ray
Add a warning when there are render elements with filtering off and Progressive sampler as they are incompatible
Check for version compatibility between the DR servers and client
Displacement/subdivision tessellation outside the camera frustum should be coarser (reduces memory usage)
Display a warning when using Auto Exposure/White Balance with Region Render or Render Mask
Faster production IPR with complex scenes
Improve loading time for scenes with many V-Ray lights
Improved sampling for scenes with many light sources
Mitigate Windows freezing while rendering
Move the Authorization and About rollouts to the Settings tab
Optimized memory usage for scenes with many disc lights
Print a warning if the VRayLog.txt file is written to C:\ or unaccessible path
Print a warning when using the irradiance map with full light select elements
Remove writing of V-Ray shade maps
Update to Alembic 1.7.10
Use lower resolution on HiDPI displays with Viewport IPR
V-RayMtl
Better shadow terminator with strong bump maps
Remove the highlight glossiness slots from UI in Slate Material Editor and disconnect the texmap
Use the Oren-Nayar model for diffuse roughness
VFB
Ask to save the current modified scene when using the Open Scene command from History
VRayGLSL
Increase the number of texture channels to 16
Speedup compilation of shaders
VRayHairMtl
Add support for "Position along strand absolute" mode
VRayLight
Dome lights should be adaptive by default
VRayMDL/VRayGLSL/VRayOSL
Implement an output selector for OSL
Improved initial rollout states
VRayMDL
Use GGX as fallback for unsupported microfacet BRDFs
VRayOSL
Support for shaders that use the trace() OSL function in the 3ds Max OSLMap texture
VRaySamplerInfoTex
Extend VRaySmaplerInfoRE with tangent and bitangent in uv space
VRayShadowMap
VRayVolumeGrid
Show the mesh preview together with the voxel preview when both are enabled
Speed up preview of AUR cache files by reading the grid channel data min-max range from their metadata
Support for OpenVDB 5
What's new in V-Ray Next for 3ds Max, Update 1.2
Date – Mar 27, 2019
Download – Build 4.10.03
New features
V-Ray
Initial support for 3ds Max 2020
Modified features
V-Ray
Support for IES files containing the comma (",") symbol in the light's description
Bug fixes
V-Ray
Blowup and Auto Region Selected produce stretched results
Crash when exporting vrscene to a non-existing directory
Direct light selects are always propagated through refractions
Drop action should fall back to default
MaxScript error occurs with viewport menus when V-Ray is downgraded to an older version with no viewport IPR support
Separate VRayCryptomatte REs names are not exported to .vrscene
Wrong keyframes export to .vrscene, breaking animation rendering
V-Ray GPU
Viewport IPR has wrong perspective when switching the active viewport from orthographic projection
VRayDenoiser is not always applied on the complete pass
VRaySamperInfo render element is not exported
Wrong Object XYZ texture mapping for Volume grids rendered
VFB
Color corrections panel is missing when is maximized during IPR session
Lightness color correction with values close to zero lead to artifacts in Lens Effects results
VRayPhysicalCamera
Vertical shift is reset in the viewport preview
VRayProxy
"Expand # to frame number" doesn't work in the viewport
VRayVolumeGrid
Volume grids loaded from OpenVDB caches that contain internal rotation render clipped with V-Ray GPU
.vrscene exporter
Crash when trying to export vrscene to a non-existent folder
Decimal separator changes randomly on every export in a specific scene
Installer
Silent uninstall does not work for V-Ray Next
What's new in V-Ray Next for 3ds Max, update 1
v4.10.01
Date – 29 November 2018
Download – Build 4.10.01
New Viewport IPR & Improved Interactivity
Keep working while you render with fast new viewport IPR. Interactivity in V-Ray IPR on CPUs is now faster and supports atmospheric effects.
New Lens Effects
New glare and bloom lens effects have been fully redesigned to be faster and more accurate.
GPU Bucket Rendering
Faster multi-GPU performance on workstations and distributed rendering, plus added support for Cryptomatte render elements.
GPU Fast Fog
Faster, better sampling of environment fog helps you quickly add depth to any scene with V-Ray GPU.
GPU Dispersion
Now available in V-Ray GPU, render highly accurate light refractions that split into their component colors.
Rolling Shutter
Emulate the warped motion blur effects common in digital video and cell phone cameras.
Glint & Glitter Hair Controls
The V-Ray Physical Hair material adds new Glint and Glitter controls for better highlights.
Improved Lighting Render Elements
Improved lighting passes provide consistent, artifact-free results that are independent of light sampling as well as better support for the Adaptive Dome Light.
Enhanced Color Corrections
VFB color corrections (incl. Background and LUT) can be saved with the final render as raw .vrimg or OpenEXR files. LUT strength can also be controlled.
Improved V-ray Cloud Support
Improved V-Ray Scene export adds support for more features when rendering on V-Ray Cloud. Now in Beta. Learn more