New: Motion Boutique Newton 3 for After Effects is Now Available
The new version of Newton, the 2D physics engine for Adobe After Effects, adds lots of new features including a new UI, new keyframes panel, 2 new joints and much more. Special intro pricing of 25% off, including upgrades from v2, going on now through June 8, 2018.
Special Intro Price 25% Off
Newton 3 brings realistic physics to After Effects, making your 2D composition layers act like solid objects that interact with each other – just like in the real world. It gives you many ways to control the properties of your objects, including type, density, friction, bounciness and velocity. You can also change world properties, like gravity. What's more, Newton 3 allows you to create realistic joints between objects, so you can easily create complex motion. Once you complete your simulation, the animation is recreated in After Effects with standard keyframes, so you can adjust the timing however you choose.
MSRP: $249.99 SALE: $187.50
Upgrade from v2: MSRP: $125.00 SALE: $93.75
If you purchased Newton 2 after May 1, 2018 you can upgrade for FREE.
Learn More | Upgrade | Purchase Newton 3
Sale ends June 8, 2018.
What's new in Newton 3?
Newton 3 interface has been improved
ANIMATE PHYSICAL PROPERTIES OVER TIME USING OUR NEW KEYFRAMES PANEL:
Make your objects bouncier, give them more friction. Change their dampening. Activate / deactivate joints over time. Turn motors on or off, change the rotation speed. And more… The possibilities are endless!
Available for almost every property
Unlimited number of keyframes
5 types of keyframe interpolation, to meet all your motion needs
Graph preview, because seeing motion is better than reading about it
TWO NEW JOINTS TO PLAY WITH: WHEEL AND BLOB
WHEEL JOINT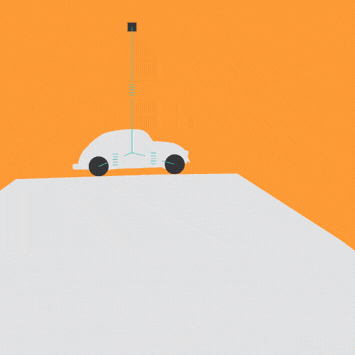 Use wheel joints for all your vehicles – with built-in suspension and motor!
BLOB JOINT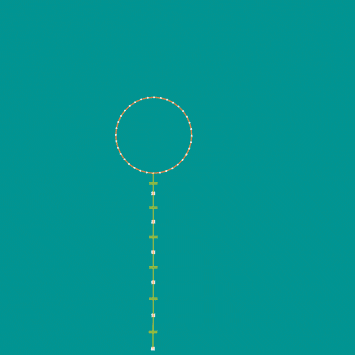 With our new blob joint, you can join multiple objects to create a deformable object that stays the same volume.
QUICKLY ADD WALLS TO YOUR SCENE
Need some boundaries? Add static walls to your scene with a single click! With built-in infinite floor and comp bounds.
EXPORT CONTACTS TO KEYFRAMES
Use contact keyframes as markers to trigger events like distortions and color changes
Simply select the object that you want to export the contacts for, check the option inside Newton, and voilà! Once the simulation is done, you'll get keyframes where there were contacts.
This comes in handy for synchronizing events – like pinball hits!
Additional Changes
Improved support of shape layers
Changed registration system (we now use aescripts licensing framework)
Changed loop mode: when it is activated, the simulation restarts and plays when arriving at the end of the animation (which is controlled by the EndFrame parameter in the Export panel)
Changed EndFrame parameter: it now controls the simulation duration
Added support for file paths (settings files) containing unicode strings
Updated GUI library from Qt 5.6 to Qt 5.8
Platform Specific Changes
Mac OS X
Improved performances when user interacts with the scene (e.g., moving bodies with the mouse is much more responsive compared to previous versions)
Windows
Improved installation system (better dependencies loading system, no installer required)
Learn More | Upgrade | Purchase Newton 3
MOBO Motion Bundle
A collection of powerful and creative tools for Adobe After Effects.
Newton 3 is also part of the MOBO Motion Bundle, along with Pastiche and LayerGenerators.
Get the bundle and save $50. Learn more
Posted by Kim Sternisha